Specializing in Therapeutic Fitness, Breathing and
Postural Restoration,
and Lifestyle
Enhancement Strategies
-------------------------------
NEW CLIENT SPECIAL
4 classes/$36
1 Month UNLIMITED
$89
No Contracts No Auto Pays
1 Year UNLIMITED
$750
WE ARE HONORED TO OFFER THE COMMUNITY, Y12SR
Coming back to Parkside January 13th!
The Yoga of 12-Step Recovery is graciously offered at our sister studio in Apopka, Parkside Yoga & Fitness.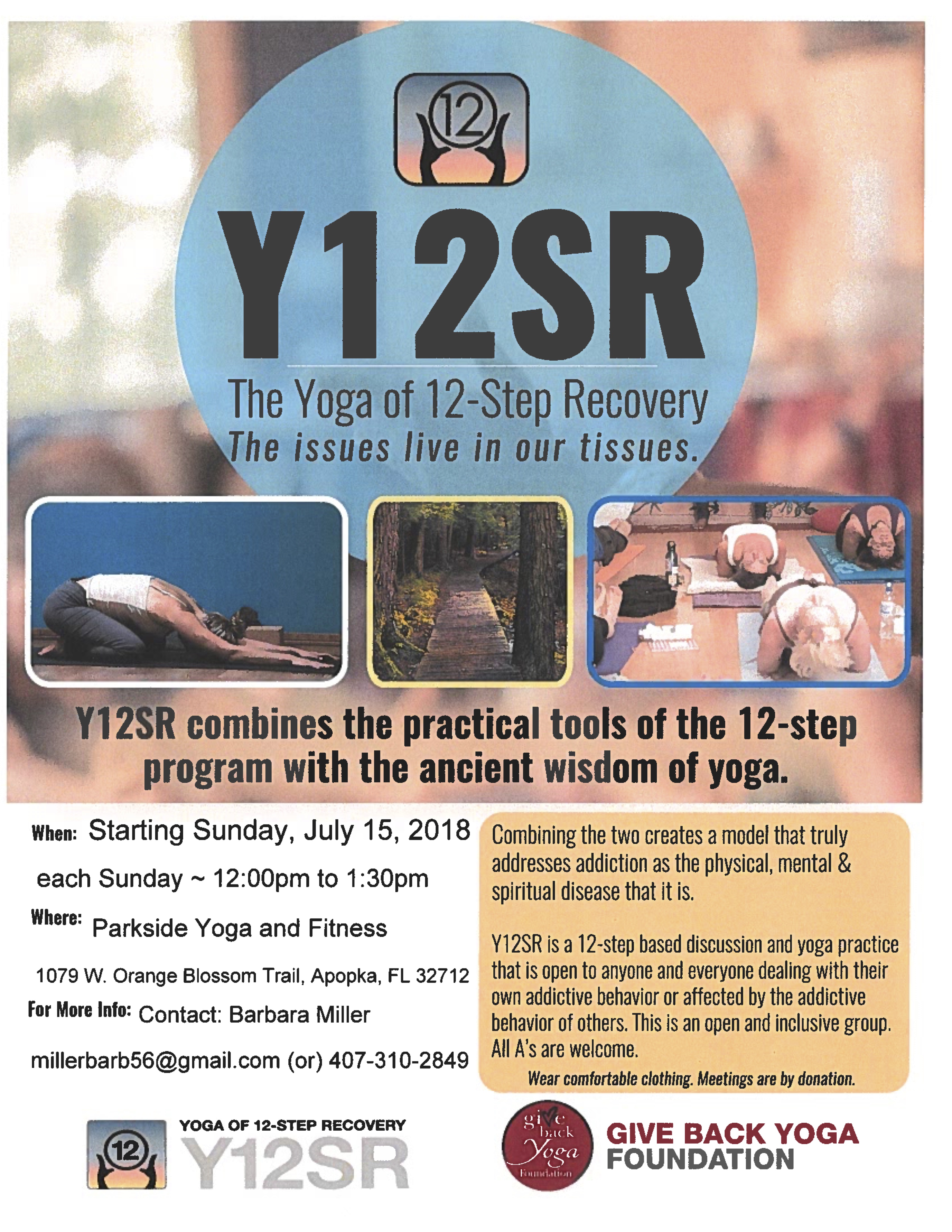 PILATES REFORMER PRIVATE SESSIONS
Reduce stress. Eliminate back pain.
BREATHE BETTER.
Improve posture. Move smarter.
Only a few appointment times available, so
contact us now to make an appointment!
-----------------------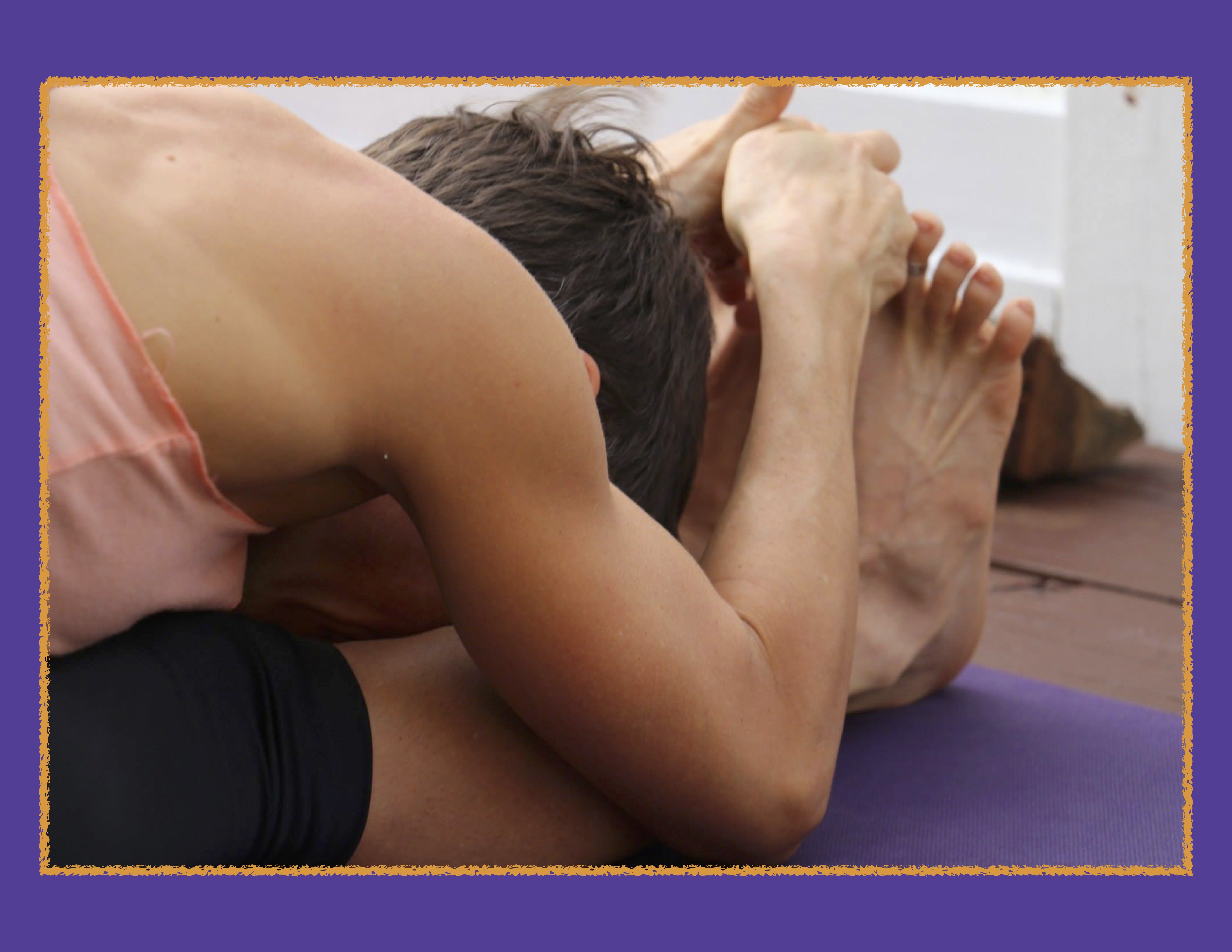 The long-held, deeply restful asana of Yin Yoga provide a welcome contrast to our more dynamic All-Levels Yoga Flow classes. We offer a series of postures that are held passively for 3 to 5 minutes, allowing time for the unwinding of tension in the body's deeper layers of fascias and activating the parasympathetic nervous system (our rest and digest). A remedy to our fast-paced lifestyles, Yin is a practice that encourages us to slow down–immersing in the kind of stillness that can lead to the expansion of consciousness. NOTE: Some classes offer the additional warmth of heating elements, so be sure to check the schedule.
Benefits of a regular Yin Yoga practice:

-Calms and balances the mind and body

-Reduces stress and anxiety

-Increases circulation

-Improves flexibility

-Releases fascia and improves joint mobility

-Balances the internal organs and improves the flow of chi or prana
NEW YEARS EVE (day)
CRYSTAL BOWL MEDITATION
MONDAY 12/31/18
10:30a-11:15am
Use your group class package!
SWEETWATER YOGA & FITNESS
Reflect. Renew. Reaffirm.
Mantras & Affirmations.
Singing Bowls & Silence.
Move into 2019 clear, grounded, relaxed and ready to create the life you've been waiting for.
In the age of digital devices, social media, and busy schedules, the restful awareness we experience during meditation is more valuable than ever.; rediscovering the body's own intuitive and creative intelligence and opening up to all the infinite possibilities.
So come relax, unwind and enjoy the harmony of the meditative vibrations and gentle sounds of the Quartz Crystal Singing Bowls.
Please make sure to bring a yoga mat and/or a blanket to lie down on.
Additional items that can add to your comfort but are optional are a blanket to cover yourself, a pillow for your head or under your knees, an eye covering and a water bottle.
_______________________________
GET THE NEW - FREE APP
Both studios right at your fingertips!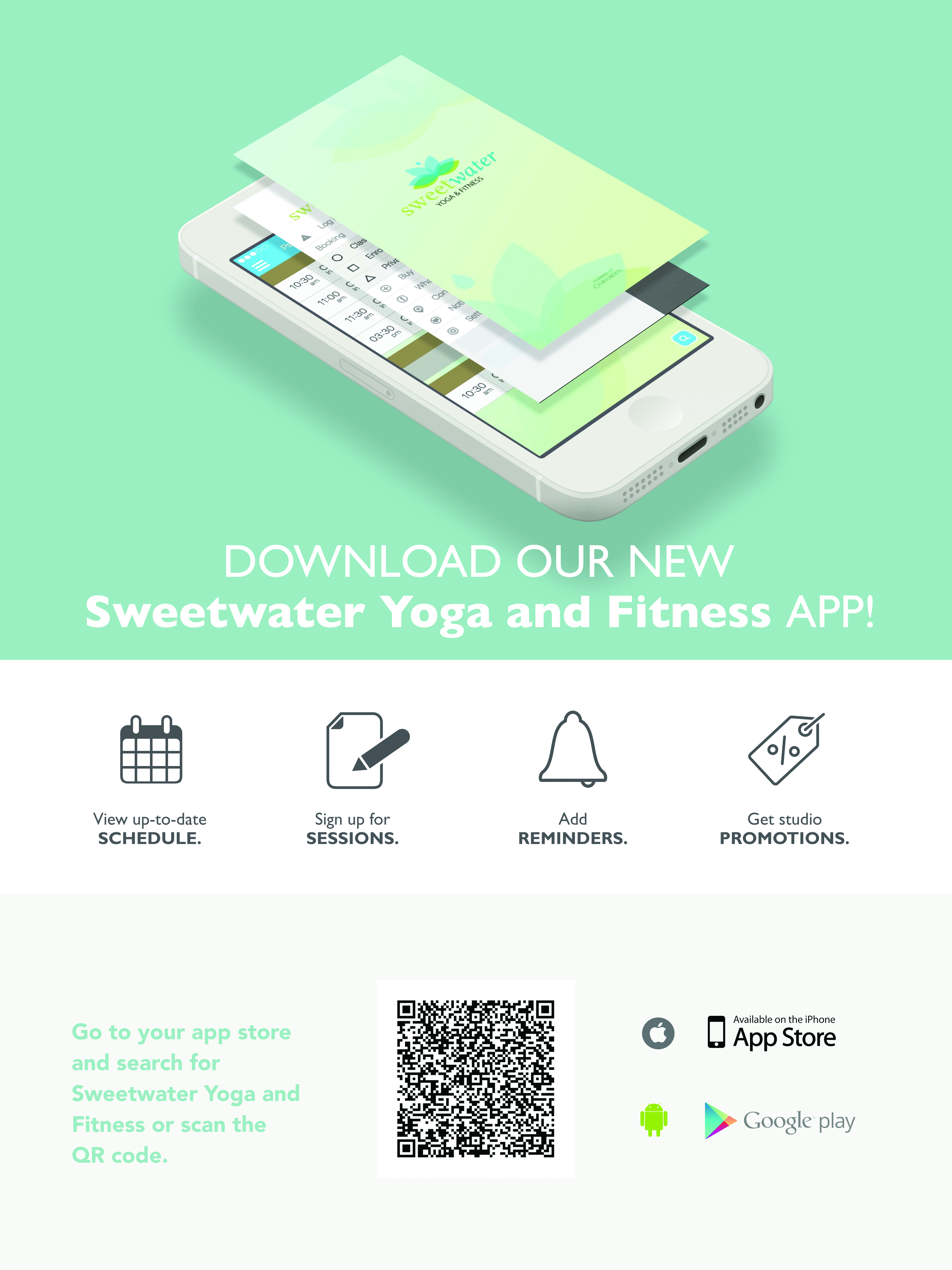 WELCOME TO SWEETWATER YOGA AND FITNESS
Sweetwater Yoga and Fitness offers group classes to include Yoga (heated & not), Focus & Flow Beginner Yoga, Basic Yoga Flow, Gentle Yoga, Advanced 75+ Warm Yoga Party, Yin Yoga, Mediations,

Fit-Camp (modified bootcamp style class), and Community Events.
Private One-on-One Sessions & Buddy Private Sessions are available by the half hour and by the hour. Massage Therapy sessions are available in 30, 60 & 90 minutes! Please call for more information and to schedule a private session.
Call 407-745-0806 Today